Yesterday we covered Rust here: viewtopic.php?f=20&t=6516

Today we take a look at 7 Days to Die. Or Left 4 Minecraft. Note all games being mini-reviewed are multiplayer PC games with dedicated servers.
Keep in mind. This is a Steam Early Access game. A lot can change.

I suggest checking out the trailer here:
http://store.steampowered.com/app/251570/
On sale now: $29.74
First, this game is a lot like Minecraft. But it looks nothing like Minecraft. Everything is built with blocks but visually it's very different. Now I said Left 4 Minecraft. .. Twice. This game is a zombie-horror-survival-crafting amalgam. You can play solo, or with a bunch of people on dedicated servers. (Hrm, wonder why I bring that up.) There is even a built in tower defense type game (that is also solo, or multiplay.) I won't go into further detail. The 2 videos provided will do a better job anyway.
What excites me about ...
Read More &raquo
Rust. May be coming soon to CSN. Rust is sorta like Minecraft without the mine. Hard to explain. You just gotta watch. Thought I'd make my own video. But this one seems to do the trick. It's a collect resources, build, kill other people kind of game. Thoughts?


EDIT CSN first. Content NSFW.



New Poll Open!!!!!!!!!!!!!!!!!!!!!!!!!!!!!!!!!!!!!!!!!!!


We have an unused TF2 server. Sitting, waiting to be loved by people. Err, whatever..

OK We know a few things.

1) SRS gaming won't work.
2) Custom maps, playing as normal, won't work
3) We have overflow with SB2, don't need a 3rd overflow server
4) no MGE. plenty of empty server to do that shit in.


But we do have a resurgence on the 'Fun' mod side of things. Thinking we go a mixed route. Include things excluded by those pretentious jerks over at the fun server office. Like prop hunt, murder ball, ect.

So a vote to gauge. And you should comment below.
Highlights from Saturday.
Haven't posted a proper video in a long time.

Yep, it's getting to be that time of year. Hats to be stolen, stores to be emptied out in mere seconds, banks/houses to be robbed, and (unfortunately) people to be hurt because people are savages, when it comes to rock-bottom sales and demand being taller than the sky. A holiday that I have to call Capitalistmas, or Christmas/X-mas/Hannukah/Quanza/whatever you celebrate.

But enough of that. We're civilized mercenaries, who secretly give gifts to our comrades and share our booze, after a long day on the gravel-saturated battlefield. So as part of Crit Sandvich tradition*, I'll be hosting this year's Secret Santa. I probably should have posted this sooner, but I actually didn't think about this until when I showered this morning.

Anyways, if you want to participate in Secret Santa, please post below that you will be. You have until December 4th (my birthday XD) to enter. The day after, I will start ...
Read More &raquo

Discuss.

We're Live! Save these IPs now!

Natural Selection 2 - all stock maps
66.221.253.117:27020

Chivalry: Deadliest Warrior
66.221.253.116:7777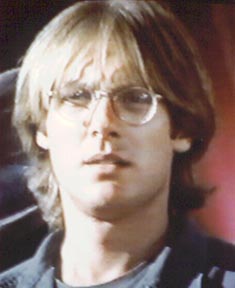 Movies coming Summer of 2015. Discuss.
The Avengers: Age of Ultron,
Batman vs. Superman,
Assassin's Creed,
Jurassic World,
Terminator 5,
Ant-Man.
Tomorrowland,
Plus like 4 others I can't remember.
We will have a few updates the news section leading up to Black Friday. If you have any leads on cool stuff cheap. Post in the thread. I think anything game or hardware related item is a good start. Try not to post anything that's in store only, or a door buster. Personally I've never shopped in store on a Black Friday. Never woke up early. Never felt like fighting a poor person who's looking for a cheap replacement for their 90's Trinitron TV. I don't think anyone that visits Critsandvich would actually hit a store at 6pm on Thanksgiving. Anyway.

Here's the first.




Did you just buy BF4? Fancy Arkham, or GTA5? Spent $50 or $60 per title.... All week Target is offering a buy 2 get 1 free. This includes PS4 games, and new titles (as mentioned before.) If you buy 3 AAA titles you're saving 33%. Here's ...
Read More &raquo