Hi!

So Buzz and I thought it might be fun/beneficial to have a highlander team v community event, playing highlander style, before this highlander season begins (begins 23rd January). It's also an opportunity for community members to try it out and see if they might like to try for a position or sub on the team. It could take place on the private server (Finger-allowing).
The perfect time for this would be Friday the 13th (the spoops) at 8:30 EST. (2 games normally takes about 2 hours~, one at 830 and one at 930)




We were thinking something along the lines of playing CSn team on main classes v community for a game and maybe a fun game were our classes are chosen for us
Any further suggestions are welcome.

Leave a comment if you're interested for either or both games, or any other thoughts you may have on this. Update: contact Haus ...
Read More &raquo
Yes its past midnight here. I live in the future, so suck it!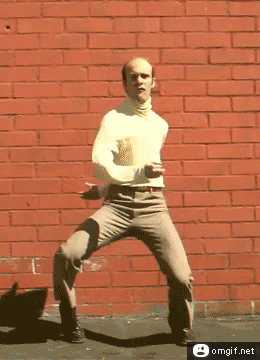 http://www.teamfortress.com/?tab=updates

All you need to know:
New Festivizer Weapons: The kritzkrieg

Minorly important details after this:
Casual Match Improvements
At the end of a Casual match, players will now be automatically formed into a new match with the same players and teams. You'll also get to vote on which map the new match will take place on.

New Autobalancing System
We're introducing a new autobalance system for Casual Matches AND COMMUNITY SERVERS that asks for volunteers to switch sides. Casual matches will reward you for switching teams by giving you the chance to earn bonus XP!

Not that anyone on csn plays casual cuz we all play on csn, yea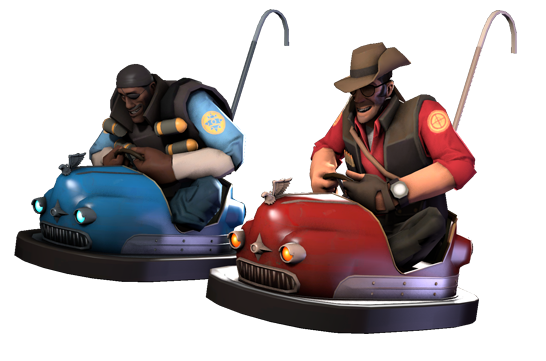 Team Fortress 2 Update Released
October 21, 2016 - TF2 Team

An update to Team Fortress 2 has been released. The update will be applied automatically when you restart Team Fortress 2. The major changes include:
Scream Fortress VIII has arrived!

Featuring 3 new community maps: Brimstone, Pit of Death, and Maple Ridge Event
Added the Creepy Crawly Case
Contains 22 new community-created items that make-up the Creepy Crawly Collection
Has a chance to give one of 3 community-created Halloween-restricted items as a bonus item
Has a chance to give a taunt Unusualifier as a bonus item
Added a taunt Unusualifier
A new tool that will Unusualify the specified taunt with the Unusual effect listed in ...
Read More &raquo
http://www.teamfortress.com/post.php?id=24805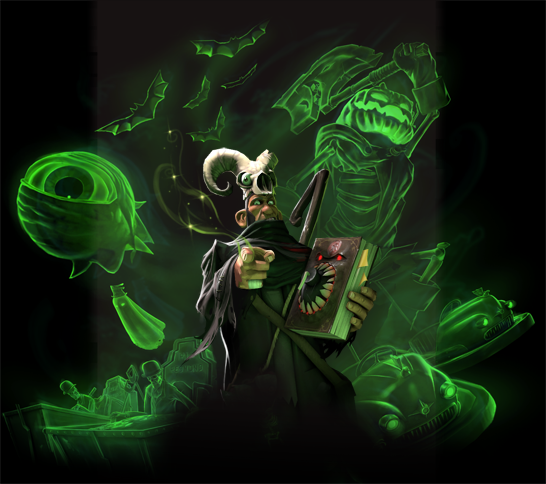 also post ur rare halloween memes
If your steamid is next to the prize, you have won!


Unusual Towering Pillar of Hats (Circling Heart) STEAM_0:1:31022061
Unusual Private Eye (Flaming Lantern) STEAM_0:0:42458016
Unusual Sober Stuntman (Time Warp) (Black) STEAM_0:1:26281501
Unusual Universal Translator (Subatomic) STEAM_0:1:33820367
Vintage Camera Beard STEAM_0:1:16381452
Vintage Tippler's Tricorne (Black) STEAM_0:1:41777104
Vintage Tyrant's Helm STEAM_0:1:41737975
Base Metal Billycock STEAM_0:0:5492106
Black Watch STEAM_0:0:16117005
Bootie Time STEAM_0:0:88400844
Borscht Belt STEAM_0:0:19432063
Boxcar Bomber STEAM_0:1:50336733
Brainiac Goggles STEAM_0:0:17485051
Charred Chainmail STEAM_0:0:1939017
Cold Snap Coat STEAM_0:1:33256774
Coldfront Curbstompers STEAM_0:1:57114034
Condor Cap STEAM_0:1:19490677
Double Dog Dare Demo Pants STEAM_0:0:25515973
Dual-Core Devil Doll STEAM_0:1:499305
Electric Escorter STEAM_0:1:19347282
Familiar Fez STEAM_0:1:22728075
Firewall Helmet STEAM_0:1:40720145
Strange Flashdance Footies STEAM_0:1:41668100
Full Metal Drill Hat STEAM_0:1:102509754
Fur-lined Fighter STEAM_0:0:37906956
Googly Gazer STEAM_0:0:43170741
Haunted Grand Duchess Tiara STEAM_0:0:20172440
Greased Lightning STEAM_0:1:82999020
Grenadier's Softcap STEAM_0:0:2536603
Grizzled Growth STEAM_0:0:18050606
HazMat Headcase STEAM_0:1:104196761
Hound Dog (White) STEAM_0:1:95651934
Hunter Heavy STEAM_0:1:107617268
Insulated Inventor STEAM_0:0:1614632
Strange Insulated Inventor (Gold) STEAM_0:1:91093893
Itsy Bitsy Spyer STEAM_0:0:34496239
King of Scotland Cape STEAM_0:0:18853899
Kringle Collection STEAM_0:0:3622176
Last Breath STEAM_0:0:34562937
Liquor Locker STEAM_0:1:3148277
Lord Cockswain's Pith Helmet STEAM_0:0:59576018
Medi-Mask STEAM_0:0:40322326
Ol' Snaggletooth STEAM_0:0:25583763
Outback Intellectual STEAM_0:0:44820035
Pocket Medic STEAM_0:0:86464566
Polar Pullover STEAM_0:0:18999763
Prussian Pickelhaube STEAM_0:0:17314890
Purity Fist STEAM_0:1:47442108
Pyro's Boron Beanie STEAM_0:1:5242542
Pyromancer's Hood STEAM_0:1:22635946
Quadwrangler STEAM_0:1:146720
Rebel Rouser STEAM_0:0:13388013
Rogue's Col Roule STEAM_0:1:60088011
Scotch Bonnet STEAM_0:1:16437381
Security Shades STEAM_0:0:43557372
Haunted Sir Hootsalot STEAM_0:1:23260186
Sleeveless in Siberia STEAM_0:1:17766033
Snow Sleeves STEAM_0:1:24295348
Soldier's Sparkplug STEAM_0:1:103679960
Steel Shako STEAM_0:1:28733540
Sultan's Ceremonial STEAM_0:1:19723863
Surgeon's Shako STEAM_0:0:4899759
Surgeon's Side Satchel STEAM_0:1:59426418
Thermal Tracker STEAM_0:1:44607162
Titanium Tyrolean STEAM_0:0:17375498
U-clank-a STEAM_0:0:32532767
Virtual Viewfinder STEAM_0:1:53982670
Wartime Warmth STEAM_0:1:15552984
Wingstick STEAM_0:1:90092866
Winter Woodsman STEAM_0:0:41474532
Ye Oiled Baker Boy STEAM_0:1:90943722
The Air Raider (*1) STEAM_0:1:16732834
Congrats to all the winners, visit
http://slaybox.site.nfoservers.com/stats/hlstats.php?mode=players&game=tf
to look up your steamid, then text search this page to see if ...
Read More &raquo

Unusual Hats



Unusual Towering Pillar of Hats (Circling Heart)




Unusual Private Eye (Flaming Lantern)




Unusual Sober Stuntman (Time Warp)

(

Black

)



Unusual Universal Translator (Subatomic)
Vintage Hats



Vintage Camera Beard




Vintage Tippler's Tricorne

(

Black

)



Vintage Tyrant's Helm
Normal Hats



Base Metal Billycock




Black Watch




Bootie Time




Borscht Belt




Boxcar Bomber




Brainiac Goggles




Charred Chainmail




Cold Snap Coat




Coldfront Curbstompers




Condor Cap




Double Dog Dare Demo Pants




Dual-Core Devil Doll




Electric Escorter




Familiar Fez




Firewall Helmet




Strange Flashdance Footies




Full Metal Drill Hat




Fur-lined Fighter




Googly Gazer




Haunted Grand Duchess Tiara




Greased Lightning




Grenadier's Softcap




Grizzled Growth




HazMat Headcase




Hound Dog

(

White

)



Hunter Heavy




Insulated Inventor




Strange Insulated Inventor

(

Gold

)



Itsy Bitsy Spyer




King of Scotland Cape




Kringle Collection




Last Breath




Liquor Locker




Lord Cockswain's Pith Helmet




Medi-Mask




Ol' Snaggletooth




Outback Intellectual




Pocket Medic




Polar Pullover




Prussian Pickelhaube




Purity Fist




Pyro's Boron Beanie




Pyromancer's Hood




Quadwrangler




Rebel Rouser




Rogue's Col Roule




Scotch Bonnet




Security Shades




Haunted Sir Hootsalot




Sleeveless in Siberia




Snow Sleeves




Soldier's Sparkplug




Steel Shako




Sultan's Ceremonial




Surgeon's Shako




Surgeon's Side Satchel




Thermal Tracker




Titanium Tyrolean




U-clank-a




Virtual Viewfinder




Wartime Warmth




Wingstick




Winter Woodsman




Ye Oiled Baker Boy




The Air Raider (*1)
Stats have been reset for the contest!
**More items may be added later if I receive donations**
Rules:
You must play in HLstats Slayboxes and obtain a rank
of top 100 or ...
Read More &raquo
This is probably not my best area but I know you guys like challanges outside TF2 aswell and some of you guys are really good designers.

Penndragoon and I have worked just slightly on the corp just to set it up so we have members and all that info at one spot. We still have History and other things to sort out.
So this is how it looks today --> https://robertsspaceindustries.com/orgs/SANDVICH
But beeing a community why not make a comp for it - Designing comp if you may. Winner gets his picture/pictures used on the Corp.
And when it comes to finish day sometime this year we start a voting on all 3 picture examples. Logo, banner and background.
And I dont feel we need to stress this challange. So lets say it finish atleast this year

What we could need.
A cool background picture that sits in the back while scrolling the page.
A banner picture ...
Read More &raquo


it's the second most wonderful time of the year!

Please use this form to provide information on what you want the tournament to be and when you want to have it. http://goo.gl/forms/VEDY4lqn4Q

Also, we are starting to collect donations for the tournament, if you would like to donate anything please contact me or send me a trade request.


More information on the tournament and rules will be posted shortly after information from the above form is collected.

Thank you


I want to wish everyone a Happy April 1st. The fools day config is on SB1.