CRITSANDVICH SUMMER 2014 HLSTATS CONTEST


Top players from June 7th to September 1st have a chance to win the following prizes:

Unusual Hats




Unusual Glengarry Bonnet (Dead Presidents)

(

Greed

)



Unusual Sober Stuntman (Time Warp)

(

Black

)



Unusual Doctor's Sack (Roboactive)
Normal Hats




Berliner's Bucket Helm




Bird-Man of Aberdeen




Cut Throat Concierge




Infernal Orchestrina




Milkman




Pom-Pommed Provocateur




Soldered Sensei




Crone's Dome




Steel Pipes




Steel-Toed Stompers




Texas Slim's Dome Shine




Base Metal Billycock




Bonk Boy




Electric Escorter




Haunted Exorcizor




Flamboyant Flamenco




Full Metal Drill Hat




Galvanized Gibus




Googly Gazer




Gridiron Guardian




Halogen Head Lamp




Hottie's Hoodie




L'homme Burglerre




Lord Cockswain's Pith Helmet




Modest Metal Pile of Scrap




Outback Intellectual




Platinum Pickelhaube




Pocket Medic




Pyro's Boron Beanie




Rogue's Col Roule




Haunted Scarecrow




Soldier's Sparkplug




Steel Shako




Sultan's Ceremonial




Tippler's Tricorne




Titanium Tyrolean




Tough Guy's Toque




Wingstick




Ye Oiled Baker Boy
Contest Items Thanks to Harri:



The Black Watch




Full Metal Drill Hat




Googly Gazer




Ein




The Scotch Saver




Base Metal Billycock
Contest Items Thanks to Guy:



Scotch Bonnet




Greased Lightning




The Mutton Mann




Grenadier's Softcap




The U-clank-a




Détective Noir




Usable Items:




Killstreak Conscientious Objector Kit




Dueling Mini-Game
Contest Items Thanks to Balubish:



2x Professor Speks Strangifier Chemistry Set Series #2




1x Strange Bonesaw




1x Strange Paintrain




2x Strange Jarate




1x Strange Huo-Long Heater




2x Strange Grenade Launcher




1x Strange Hitmans Heatmaker
**More items may be ...
Read More &raquo
Captain 'MURICA 2 - The Emo Soldier | English Review
A great review and critical discussion of patriotism and Marvel tropes. What did you guys think?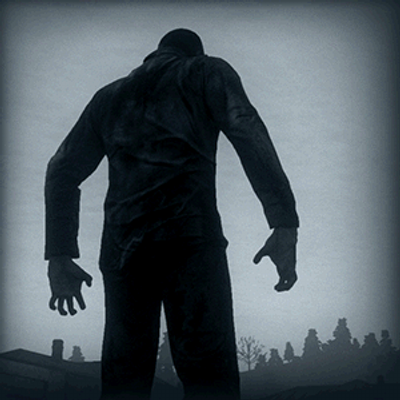 I can go on about the Planetside 2 engine. Or a map with 1k players. Or an engine where gun play works. Or where fanboys haven't destroyed a game that isn't even done yet.

I like this better:

[u]" We want to make a game where people can board up a house and have a persistent base. Travel across the world to meet friends. Not 5 different colors of a raincoat."[/u]
In case you don't follow nerd news. A security bug in a blah blah blah may have compromised your passwords all over the internet.
Important passwords to change;

Nearly all email except for AOL and Apple. If you're using AOL... (insert joke.)
Your Steam account
Your Minecraft account
Dropbox
Anything related to Google
Register teams here


Only post registrations here. Comments and questions on the main page
everything else will be deleted or moved

Here are some basic rules



Drop outs should be edited on the original registration post and note that it is an edit


Team captains will be the person who registered.


All players must join our CSn Dodgeball group http://steamcommunity.com/groups/critsandvichdodgeball


Please post regular steam names on the registration


Please keep team names clean, appropriate and not too long
Registered Teams:


Nikki's Team (Undecided Name)


Ghost Butt-sters


The Pig Mask Army



JERRY AND THE PUSSYCATS



Girl Scout Dropouts Troop #90210


W+M2


The Safe Zone


Release Date - January 1st, 50,000,000,000 BC
Platform - HU-M4N-1TE (I think that's the name)
Cost - $0 (but includes microtransactions)

Where should I begin with this? And what should I say about this? I guess the best place to start is the obvious. Real Life is a game literally played by everyone on Earth...but why? There's a lot of people that love this game...but there are also a lot of people that hate this game. I know that everyone has their opinions, but it has me scratching my head as to why we have this dilemma with such a game.

Graphics and Sound

If you ask me, the graphics for this game are some of the best, if not THE BEST!, to ever come out of the industry. Everything looks so crisp and detailed that I feel like I'm actually there. If I have any sort of gripe, it's that there really isn't much ...
Read More &raquo
Suckers

-Oculus

Edit



1998 was a long time ago. And I'm sure some may have still been potty training. Nah, just kidding.
Seriously though. DRAM manufacturers just settled a 310 million class action lawsuit for price fixing. So if you bought a computer, video console, or certain electronic devices between 1998 and 2002. Guess what? You can get some money. (And should donate it to critsandvich.)

Check out http://dramclaims.com/ for more information.

$10 is the minimum. And will go up depending on how many devices you bought. You do not have to provide proof. But don't go crazy kids.!-->!-->
OK it's really about teaching fission vs. fusion. Still funny as hell.
The world just got a lot less funny. See you on the other side Ray.