OK it's really about teaching fission vs. fusion. Still funny as hell.
The world just got a lot less funny. See you on the other side Ray.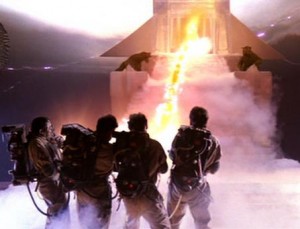 Even Michael Bay threw up in his mouth a little.

Video!

Synopsis
Serving as a follow-up to both the upcoming "Transformers" live-action film and Activision's Transformers: War for Cybertyron and Transformers: Fall of Cybertron titles, Transformers: Rise of the Dark Spark jumps worlds and factions as it weaves the tale of the hunt for an ancient relic as powerful as the Matrix of Leadership – the Dark Spark. Players will be able to switch between the heroes of the noble Autobots and the nefarious Decepticons throughout the single-player campaign. Similar to High Moon Studios' "Cybertron" entries in the highly-regarded series, gameplay features nimble, fast-paced running-and-gunning combat paired with traversal and vehicle action across open battlefields for large-scale, dynamic conflicts.
Thoughts
The idea of a Transformers FPS, a proper one, sound great. I don't think this is PC. So it doesn't really apply to us. But the name is horrid. Yah, i got nothing else.
>>>$500 Raffle!<<< [MedRust] Chicago|Stats|NoCraftC4|QuarterCraft|Nudity
****New Raffle Details****
I'm giving away $500 in Steam Wallet Gift Cards to keep the server growing!
If I can get the server population up to 70 Players online by Sunday, March 9, 2014 I'll raffle off $500 in Steam Gift Cards!

The Raffles will be based on number of players online.
30 players = $100 Raffle
40 players = $200 Raffle
50 players = $300 Raffle
60 players = $400 Raffle
70 players = $500 Raffle


Rules:
Must have 30 players online for raffle to commence

To be eligible:
If you have less than 10 hours on the server, your first login must be before 03/09 and you must be present to win
If you have more than 10 hours on the server you do not have to be present to win

************************************************** *****************************************

How To Connect:

Hit F1
Type net.connect 198.27.75.148:28065
Hit Enter
*********************************************************************************************

[MedRust] has been up and running since 02/07 and currently has 30 or so active players.

If you want a great ...
Read More &raquo
Facebook went full-retard today.
Here's mine
" Don't waste the meat."

The complete Command and Conquer collection at Amazon.com
http://www.amazon.com/Command-Conquer-U ... ollection+[Online+Game+Code]&tag=bfblfrad-20&linkCode=ur2&camp=1789&creative=390957

<insert sexually attractive picture here>
Yesterday we covered Rust here: viewtopic.php?f=20&t=6516

Today we take a look at 7 Days to Die. Or Left 4 Minecraft. Note all games being mini-reviewed are multiplayer PC games with dedicated servers.
Keep in mind. This is a Steam Early Access game. A lot can change.

I suggest checking out the trailer here:
http://store.steampowered.com/app/251570/
On sale now: $29.74
First, this game is a lot like Minecraft. But it looks nothing like Minecraft. Everything is built with blocks but visually it's very different. Now I said Left 4 Minecraft. .. Twice. This game is a zombie-horror-survival-crafting amalgam. You can play solo, or with a bunch of people on dedicated servers. (Hrm, wonder why I bring that up.) There is even a built in tower defense type game (that is also solo, or multiplay.) I won't go into further detail. The 2 videos provided will do a better job anyway.
What excites me about ...
Read More &raquo
Rust. May be coming soon to CSN. Rust is sorta like Minecraft without the mine. Hard to explain. You just gotta watch. Thought I'd make my own video. But this one seems to do the trick. It's a collect resources, build, kill other people kind of game. Thoughts?


EDIT CSN first. Content NSFW.